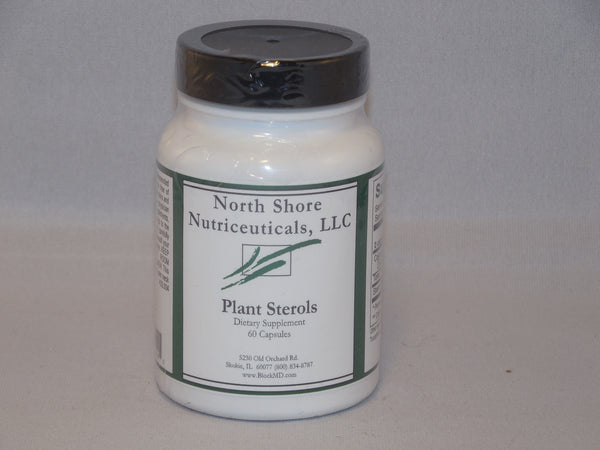 Description

Function

Formula
Plant sterols, also known as phytosterols, are plant molecules similar in structure to cholesterol that are not synthesized in humans. Research indicates that plant sterols promote cardiovascular health by helping to maintain cholesterol levels already within the normal range.
Sterols are essential components of cell membranes in both plant and animal tissues. Plant sterols are the plant equivalents to animal cholesterol, differing in structure by the side chain configuration. Beta Sitosterol, Campesterol and Stigmasterol are the most abundant dietary phytosterols. A typical Westerner consumes 80 mg phytosterols per day, in sharp contrast to vegetarian and Japanese diets that contain 345 and 400 mg/day, respectively. In addition, natural phytosterols are often removed from vegetable oils during processing, making supplementation an opportunity to receive these healthy molecules.
Extensive research on phytosterols indicates that plant sterols help to maintain cholesterol levels that are already within the normal range. Upon digestion, the sterol esters are cleaved to deliver free sterols to the intestine. When plant sterols are consumed, they compete with other sterols for absorption. While the exact mechanism is unknown, free sterols become associated with mixed micelles for intestinal absorption.
Serving size: 2 capsules
Servings per container: 30
Suggested Use:
For adults, take 1-2 capsules daily or follow the advice of your healthcare professional.
These statements have not been evaluated by the Food and Drug Administration. This product is not intended to diagnose, treat, cure, or prevent any disease.