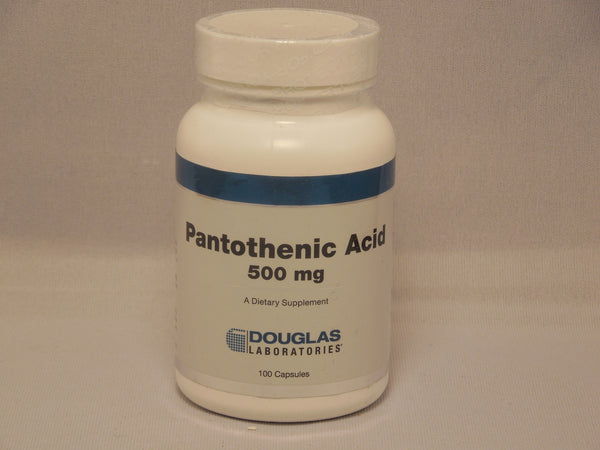 Description

Function

Formula
Pantothenic Acid, also known as vitamin B-5, supplies 500 mg of pantothenic acid in a convenient capsule form.
As co-enzymes, the B vitamins are essential components in most major metabolic reactions. They play an important role in energy production, including the metabolism of lipids, carbohydrates, and proteins. B vitamins are also important for blood cells, hormones, and nervous system function. As water-soluble substances, B vitamins are not generally stored in the body in any appreciable amounts (with the exception of vitamin B-12). Therefore, the body needs an adequate supply of B vitamins on a daily basis. Pantothenic acid, also known as vitamin B-5, is a coenzyme essential for energy production from dietary proteins, fats and carbohydrates. It is a component of coenzyme A and of phosphopantetheine, and is therefore essential for Krebs cycle operation.
| | |
| --- | --- |
| Pantothenic Acid | 500mg (as Calcium d-Pantothenate) |
Suggested Use:
Adults take 1 capsule daily with meals or as directed by physician.
These statements have not been evaluated by the Food and Drug Administration. This product is not intended to diagnose, treat, cure, or prevent any disease.