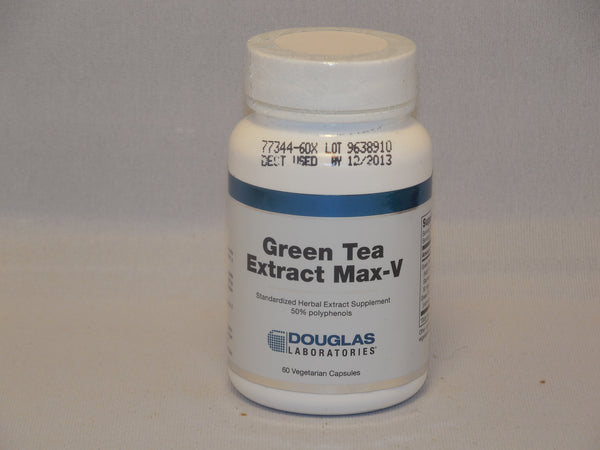 Description

Function

Formula
Green Tea Extract Max-V contains 100 mg of green tea extract, standardized to 50% polyphenols in a vegetarian capsule.
Green tea (Camellia sinensis) has been used for many centuries as a popular beverage worldwide. Interestingly, green and black tea are made from the same plant, with black tea being created via the oxidation of green tea leaves. The polyphenols contained in tea, often referred to as catechins, appear to provide the primary health promoting benefits associated with green tea. One such catechin, epigallocatechin gallate (EGCG), has many antioxidant properties, in addition to supporting the body's normal response to inflammatory processes. Green tea supports healthy cell proliferation. Tea catechins also act as antioxidants, scavenging reactive oxygen species.
Suggested Use:
Adults take 1-6 capsules once or twice daily between meals or as directed by physician.
These statements have not been evaluated by the Food and Drug Administration. This product is not intended to diagnose, treat, cure, or prevent any disease.