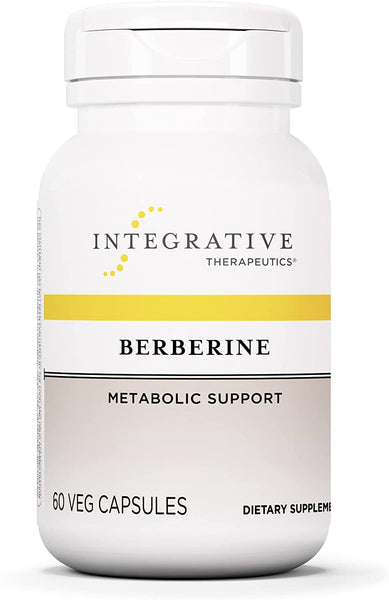 Description

Function

Formula
Berberine Complex includes extracts of barberry, Oregon grape, and goldenseal - all recognized as sources of a compound called berberine.
Berberine Complex is primarily used to support intestinal flora which helps to maintain a healthy digestive system and immune system. Berberine inhibits the growth of bacteria such as Staphylococcus aureus, Eschericha coli, Vibrio cholerae, Candida albicans, Entamoeba histolytica, and Giardia lamblia.
Berberine helps to promote a balanced inflammatory response by blocking production of the proinflammatory cytokines interleukin-1 (IL1)-beta and TNF-alpha by blocking activation of NF-kappaB, the transcription factor responsible for regulation of cytokine production. Preliminary research also suggests berberine selectively inhibits cyclooxygenase (COX)-2 expression.
Berberine supports cardiac functioning, as it promotes normal blood pressure in addition to supporting the strength and rhythm of heart contraction. Preliminary research suggests that berberine might also support normal levels of blood glucose and low-density lipoprotein (LDL) cholesterol.
Serving size: 2 capsules
Servings per container: 60
| | |
| --- | --- |
| Barberry root extract 6:1 | 400 mg |
| Oregon grape root extract 6:1 | 400 mg |
| Goldenseal | 100 mg |
Suggested Use:
As a dietary supplement, take 3 capsules twice daily or as recommended by your healthcare professional.
These statements have not been evaluated by the Food and Drug Administration. This product is not intended to diagnose, treat, cure, or prevent any disease.