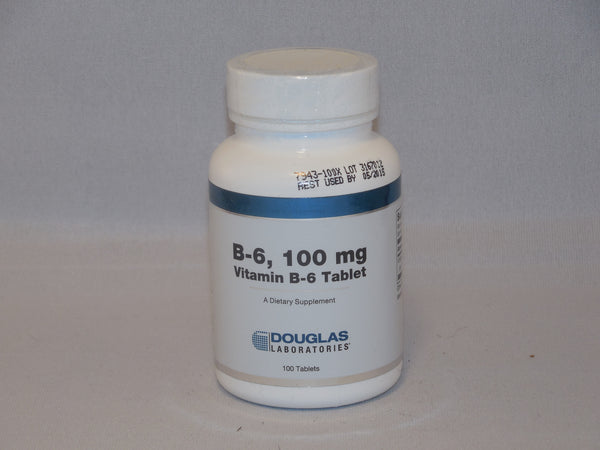 Description

Function

Formula
B-6 is a natural supplement in tablet form designed to support many bodily functions, especially protein metabolism, nervous system function and immune function. B-6 can be found in its natural state in foods such as beans, fish, and some fruits and vegetables.
B-6 is a water-soluble vitamin that performs a variety of functions in the body. The B-6 supplement is designed to aid the body in cardiovascular health, stress control, and immune function. B-6 is needed for more than 100 enzymes involved in protein metabolism. It is also essential for red blood cell metabolism. The nervous and immune systems require vitamin B6 to function efficiently, and it is also needed for the conversion of tryptophan (an amino acid) to niacin (a vitamin).
Hemoglobin within red blood cells carries oxygen to tissues. Your body needs vitamin B6 to make hemoglobin. Vitamin B6 also helps increase the amount of oxygen carried by hemoglobin. Vitamin B6, through its involvement in protein metabolism and cellular growth, is important to the immune system. It helps maintain the health of lymphoid organs (thymus, spleen, and lymph nodes) that make your white blood cells. Insufficient vitamin B6 may decrease antibody production and suppress immune response.
Serving size: 1 capsule
Servings per container: 100
Suggested Use:
1 tablet daily or as directed by your healthcare professional.
These statements have not been evaluated by the Food and Drug Administration. This product is not intended to diagnose, treat, cure, or prevent any disease.