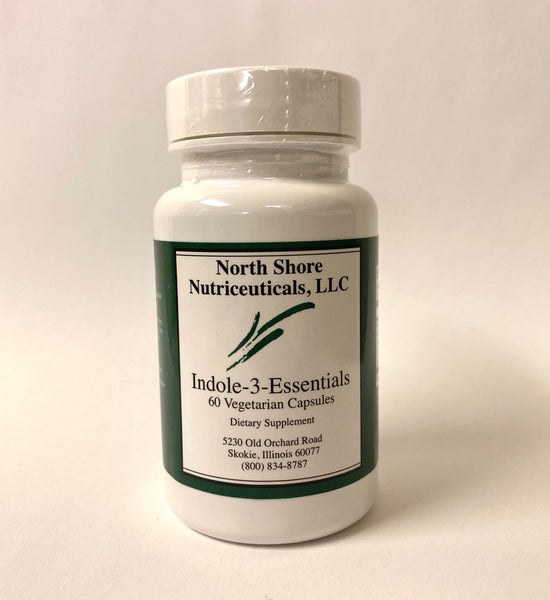 Description

Function

Formula
Indole-3-Carbinol is a plant compound from cruciferous vegetables (such as broccoli and cauliflower) that has shown impressive results in maintaining healthy cell growth.
Indole-3-Carbinol believed to be a potent stimulator of natural detoxifying enzymes in the body. I3C is thought to aid in metabolism of estrogens. This supplement has the potential to induce cytochrome p450 enzymes, which are directly related to estrogen metabolism. This action results in the increased hydroxylation of estrogens and an increase in the 2-hydroxy:16-hydroxy ratio.
Serving size: 1 capsule
Servings per container: 60
Indole-3-Carbinol 
Proprietary Blend
200 mg
100 mg
Suggested Use:
Take 1 capsule daily or as directed by your healthcare professional.
Caution:
A woman who is pregnant or nursing should consult with a physician before taking this supplement.
These statements have not been evaluated by the Food and Drug Administration. This product is not intended to diagnose, treat, cure, or prevent any disease.